Welcome to a website, dedicated since 2008 to supporting the incredible talents of Tom Riley. The versatile British actor, producer, and director was recently seen on television screens reprising his role as DI Wagstaffe in 6 part ITV series DARK HEART, in cinemas as Thomas in indie horror-comedy GHOST LIGHT, and heard narrating John Niven's audio book KILL 'EM ALL.
Perhaps best known for his leading roles as Leonardo da Vinci in three seasons of Starz DA VINCI'S DEMONS, and as DI Wagstaffe in ITV series DARK HEART, Tom Riley has been on television screens worldwide as Claude Sabine in Amazon Prime's series THE COLLECTION, and on BBC2 and Showtime as Charlie in Sam Bain's ILL BEHAVIOUR. On cinema screens, Tom has been seen as Tom Ray in STARFISH and as Adrian in MODERN LIFE IS RUBBISH.
Tom Riley was last seen on stage in DRY POWDER at the Hampstead Theatre until March 2018. He then briefly returned to the US to direct his first short film THE TOLL ROAD. After a successful pilot, ITV commissioned DARK HEART, a 6 part series of hour long episodes, which filmed in London from March to May 2018, and was broadcast on ITV from 31st October 2018.
---
Through three seasons, Tom Riley was charismatic, yet tortured and captivating as Leonardo Da Vinci, making Da Vinci's Demons one of Starz's most successful series to date.
Tom Riley has received wide critical acclaim, and awards recognition for his stage, television and film performances, though he is perhaps best known for his leading television roles, including DI Wagstaffe in ITV's DARK HEART, and Leonardo da Vinci in three seasons of Starz DA VINCI'S DEMONS - a role which won Tom the BAFTA Cymru best actor award, and a Cablefax Programme Awards honourable mention as best actor in 2014
Other memorable leading television roles include Robin Hood in DOCTOR WHO ROBOT OF SHERWOOD,Charlie in BBC's ILL BEHAVIOUR, Laurence Shepherd in two series of ITV's MONROE, Gavin Sorensen in ITV's BOUQUET OF BARBED WIRE, and Mr Wickham in ITV's LOST IN AUSTEN. Early notable appearances include POIROT: APPOINTMENT WITH DEATH as Raymond Boynton, and LEWIS: AND THE MOONBEAMS KISS THE SEA as Philip Horton.
Aided by superb prosthetics and make-up effects, Riley delivers the performance of his career here, selling Tom's plight with wonderful insight and never shying away from the rage bubbling under his surface.
Tom's leading film roles include critically acclaimed indie films STARFISH and PUSHING DEAD, GHOST LIGHT, MODERN LIFE IS RUBBISH, the adaptation of John Niven's dark comedy novel KILL YOUR FRIENDS, comedies HAPPY EVER AFTERS, I WANT CANDY, and thriller A FEW DAYS IN SEPTEMBER.
Tom had two feature films released in 2018: EXTINCTION, and GHOST LIGHT which is screening at festivals. Fans were finally able to enjoy double Tom in short film THE SHADOW HOURS, released online in March 2018.
And Mr. Riley is superb as the bright young man who is not Lord Byron (nor was he meant to be) but who recognizes — and bows before — real genius.
In addition to receiving outstanding reviews for his role as Septimus Hodge in ARCADIA ON BROADWAY, Tom Riley was nominated as Outstanding Featured Actor In A Play at the 2011 Drama Desk Awards. Similarly, for Tom's role as Bach in the Riverside Studios' 2010 world premiere of HURTS GIVEN AND RECEIVED by Howard Barker, he received a nomination for best performance in the 2010 Off West End Theatre Awards.
Tom Riley has most recently been seen on stage to critical acclaim, as Seth in the 2018 production of DRY POWDER at the Hampstead Theatre, alongside Hayley Atwell. Tom's other theatre credits include numerous productions at the Royal Court Theatre, and the world premiere of the Stephen Poliakoff play MY CITY at the Almeida Theatre in 2011 as Richard.
Henry's deeply troubling experience is relayed through three actors who play his father, war correspondent Patrick Cockburn, his mother, Jan, and Henry himself. Overwhelmingly it is Henry's language and his attitude to his illness, handled brilliantly by Tom Riley, which lingers.
For BBC Radio 4 play HENRY'S DEMONS, Tom received a special commendation as Best Actor in the 2012 BBC Audio Drama Awards.
In addition to a number of well received BBC Radio 4 plays, Tom Riley narrated the unabridged audio book KILL YOUR FRIENDS by John Niven to accompany the film, as well as the sequel KILL 'EM ALL, released October 2018.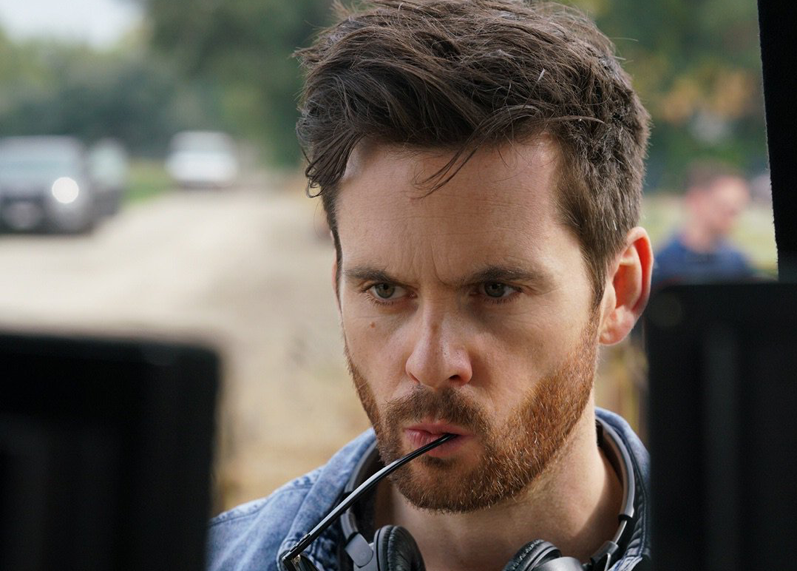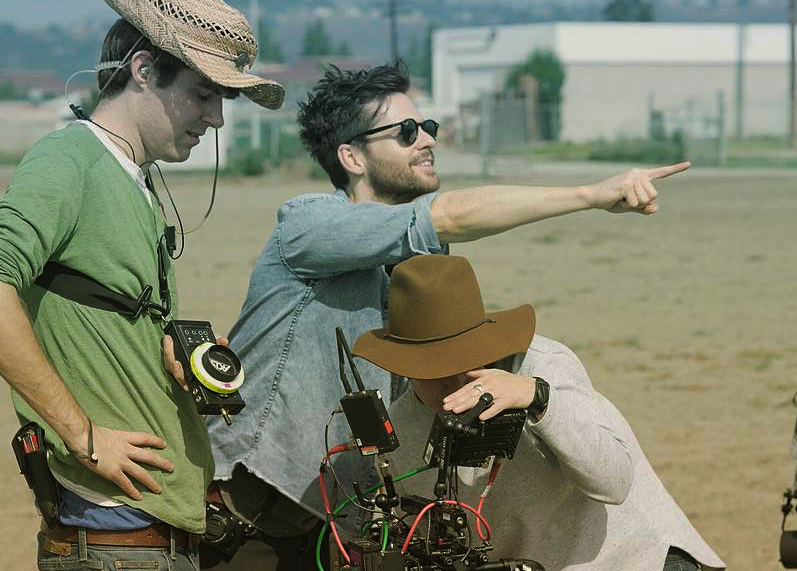 The Toll Road
Tom Riley directed his first short film: The Toll Road, in Pomona, California in March 2018
View online
---
Dry Powder
Tom Riley as Seth in production photos for Dry Powder. Ran at the Hampstead Theatre from January 26th until March 3rd 2018.
View online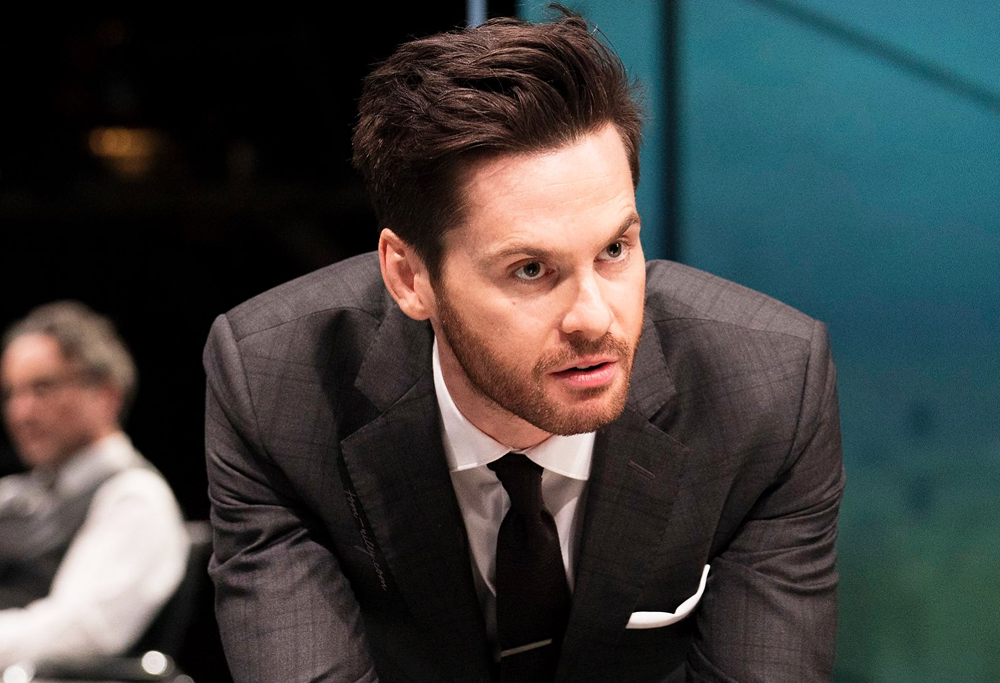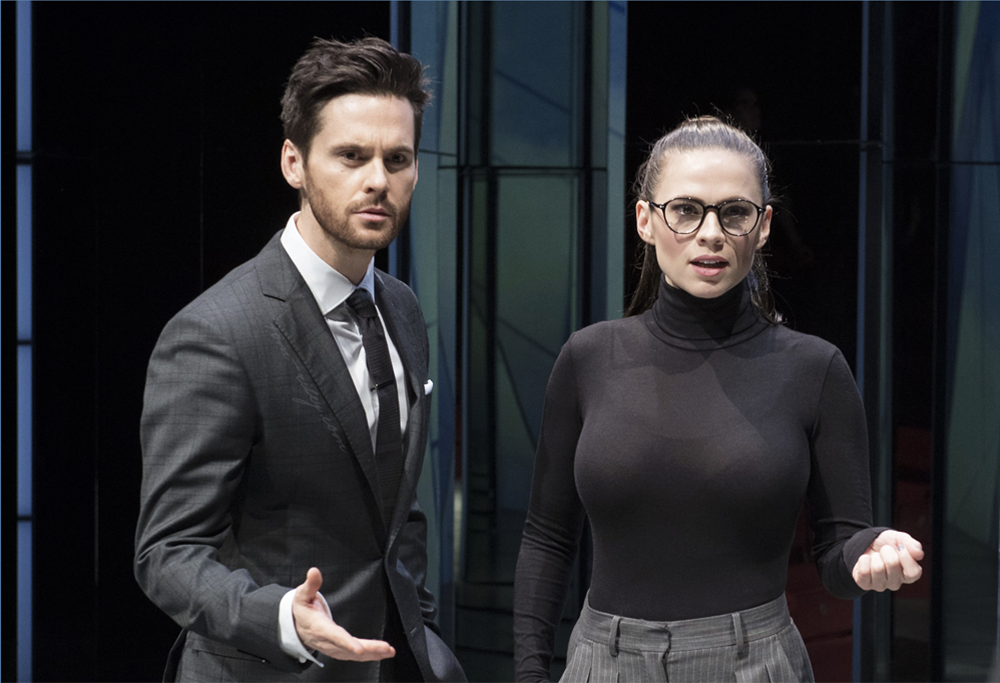 ---
WRITE TO TOM RILEY
UK Agent
CONWAY VAN GELDER GRANT LTD
3rd Floor,
8-12 Broadwick Street,
London, W1F 8HW
US Agent
I C M (LA)
8942 Wilshire Boulevard, Beverly Hills,
CA 90211, USA