Submitted by
admin
on 22/Feb/2013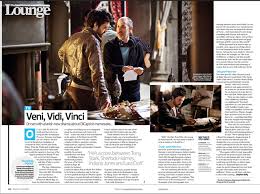 A great article about the making of Da Vinci's Demons has been published in the print edition only of the April 2013 issue of Total Film magazine.
The feature also has a brief interview with Tom about his character.
"We're playing him as a flawed but magnetic, dangerous guy."

"His genius was so huge that he must have been quite a rule breaker and anti-establishment."

"While it's truly impossible to get inside the greatest mind of all time, I tried to see his human side; how it must be to be that lonely because no one else could keep up with him..."
It is available to buy / read online via Zinio.