Ghost Light
An unfortunate Shakespearean Troupe unleashes the infamous curse of Macbeth with horrifying and even deadly results.
Genre
Comedy - Horror feature film.
Writers
John Stimpson and Geoffrey Taylor
---
FILMING DETAILS
COUNTRY: USA
DATES: 4th October - 1st November 2018
LOCATIONS: Groton, Massachusetts
Synopsis
A dark comedy about a disgruntled summer-stock actor who contemptuously disregards the superstition surrounding Shakespeare's tragedy, Macbeth. By doing so he unleashes the curse of The Scottish Play and wreaks havoc on the company.
---
Tom Riley's Role
Thomas Ingram
A once rising star in New York theatre scene, who is a real talent, but notoriously pompous and difficult.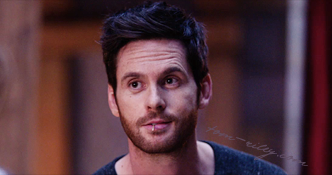 ---
Release dates & Screenings
US 2018
Los Angeles Film Festival: 22nd September 2018
Austin Film Festival: 26th October 2018
Woodstock Film Festival: 13th, 14th October 2018
Portland Film Festival: 24th October 2018
Savannah Film Festival: 28th October, 1st November 2018
Woods Hole Film Festival: 16th February 2019
UK ?
---