Da Vinci's Demons
Tom Riley played Leonardo da Vinci in three seasons of Starz Da Vinci's Demons.
Season 3, the final season, finished on Starz December 26th 2015.
Genre
Historical fantasy television series from Starz / BBC Worldwide.
Seasons
Season 1 x 8 episodes
Season 2 x 10 episodes
Season 3 x 10 episodes.
Showrunner
David S. Goyer - seasons 1 & 2
John Shiban - season 3
Directors Season 1
David S. Goyer / Jamie Payne / Paul Wilmshurst / Michael J Bassett
Directors Season 2
Charles Sturridge / Peter Hoar / Jon Jones / Justin Molotnikov
Directors Season 3
Peter Hoar / Alex Pillai / Colin Teague / Mark Everest
---
S1 FILMING DETAILS
SEASON 1: Wales
DATES: 29th May - 9th November 2012.
LOCATIONS: wansea, Neath and Port Talbot, Castell Coch, Caerphilly Castle, Tredegar House, and Abergavenny, with Da Vinci's palace at Margam Castle.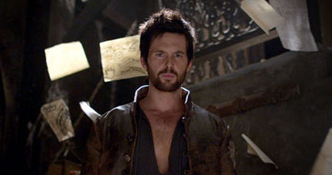 Season 1 synopsis
Da Vinci's Demons is David Goyer's historical fantasy, following the "untold" story of the world's greatest genius during his raucous youth in Renaissance Florence. Brash and brilliant, the 25-year-old da Vinci is an artist, inventor, swordsman, lover, dreamer and idealist. As a free thinker, with intellect and talents that are almost superhuman, he struggles to live within the confines of his own reality and time. He begins to not only see the future, but invent it.
---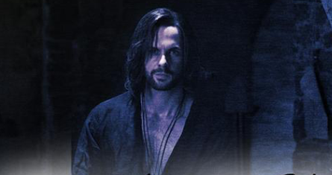 S2 FILMING DETAILS
SEASON 2: Wales
DATES: 6th May to 6th December 2013
LOCATIONS: New locations include Lost Gardens of Heligan in Cornwall, Puzzlewood and Stackpole Estate in Wales.
Season 2 synopsis
Florence is thrown into chaos in the wake of the Pazzi conspiracy, so Leonardo da Vinci pushes the limits of his mind and body to defend the city against the forces of Rome. When the dust settles, friends are buried and rivalries enflamed. While the Medicis go to unthinkable lengths to deal with new threats, da Vinci continues on his quest to find the fabled Book of Leaves and uncover the secret history of his mother. He'll come to realize that he has lethal competition in his quest -- new enemies who may be even worse than the forces of Pope Sixtus. His search will take him to faraway lands and force him to reevaluate everything he knew about the world and his own history.
---
S3 FILMING DETAILS
SEASON 3: Wales
DATES: 23rd June to 17th December 2014. Extra filming done March 2015.
LOCATIONS: New locations include Pembrey Country Park, St Theodore's - Port Talbot, Penrice Castle, Clearwell Caves, Castell Coch.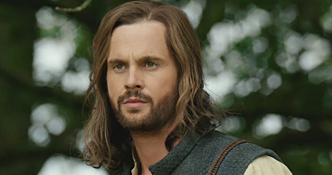 season 3 synopsis
Leonardo da Vinci, genius, artist, a man adept at solving the world's mysteries, faces his toughest challenge yet in the final season of "Da Vinci's Demons" as he witnesses his personal inventions employed by Ottoman invaders during the battle of Otranto. To fight those who seek to destroy everything he loves, Leo must align with old foes, repair broken friendships, discover hidden secrets, and resume a dangerous quest, all while knowing that he is his own worst enemy.
The definitive third chapter of "Da Vinci's Demons" continues where Leonardo da Vinci's world comes to a downward spiral when the city of Otranto is torn apart by an Ottoman invasion. On the battlefield, the Turks will use da Vinci's own weapons against him, the designs for which were stolen by someone he trusted. This betrayal will haunt Leo long after the battle is decided, as will the deaths of loved ones lost in the fighting. When Rome instigates a Crusade against the Turks, he seizes the opportunity to join, but his mission is complicated by a series of grisly murders that terrorize Italy and threaten the Crusade itself
---
Tom Riley's Roles
Leonardo Da Vinci | Co-producer S2 | Producer S3
Eventually he will become the most famous artist of all time, some say the most recognised figure after Jesus. But we meet Da Vinci as a twenty-something upstart as he embarks on a thrilling quest that will change history.
Tom Riley's tit-bits
"It's bold, and bonkers but brilliant" Tom describing the series.
"I'll give you three teaser words: Blood. Swords. Fish." Tom on season 2.
"Nobody is safe." Tom on season 3.
---
Main cast
Laura Haddock - Lucrezia Donati
After playing her part in the Ottoman invasion, Lucrezia Donati spirals into dark and reckless behavior that could threaten to destroy her from the inside out. She must put the needs of her friends before her own if she is to ever absolve herself of past sins, with the hopes of aiding Leo in his quest to save Italy.

Lara Pulver - Clarice Orsini
In the wake of her affair with Lorenzo's duplicitous uncle, and Carlo's subsequent thievery of the Medici fortune, Clarice Orsini sets out on a mission for vengeance. But with Carlo embroiled in the Labyrinth, her undertaking may prove to be far more dangerous than she realizes.

Blake Ritson - Count Riario
Riario's trip to the New World inspired an unlikely friendship with Leonardo, but upon his return to Italy, he failed to receive forgiveness from those whose approval he seeks. At his most vulnerable, he was kidnapped by the mysterious Labyrinth, and their plans for him threaten to propel him down a dangerous path.

Elliot Cowan - Lorenzo Medici
The head of the Medici Bank, one of the most influential institutions in Europe, Lorenzo de' Medici is the de facto ruler of Florence. When Lorenzo finds himself at the mercy of his enemy, he is forced to reexamine his priorities, putting the lives of those he loves, and the citizens of Florence, at risk.
---
Da Vinci's Demons trailers, promos and video clips
Each episode guide link (above) has embedded video trailers and clips.
Season 3 trailers, promos & interviews
Season 2 trailers, promos & interviews
Season 1 trailers, promos & interviews